Grow existing membership / attract new members
3 Tips for Growing Your Membership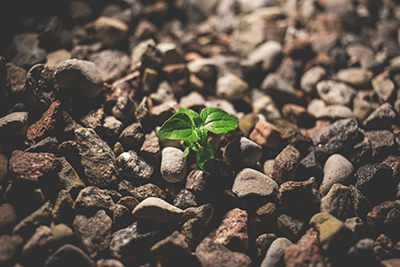 Every association's goal is to continually grow their membership. At times, it may feel like growth has slowed down or stagnated. There are many reasons that may have caused the decrease in registration. Your association may need to spend some time reflecting and reviewing to understand what specifically may have caused the insufficient or lack of uptake.
Retaining existing members and attracting new ones goes hand-in-hand. Your association needs to retain existing members to continue growing because if people are leaving, it's most likely because of dissatisfaction – and they will let people know, dissuading others from joining. At the same time, your association must also attract newbies to keep people around. Existing members need to have the perception that the association is growing. Growth translates to health and longevity, which will make existing members feel like they are part of something valuable and worthwhile – instead of something that's on its last legs.
The following three tips are high-level items your association may want to consider or revisit when discussing how best to stimulate membership growth.
Establish a Well-Designed Association Website

Your website is a typical entry point into a relationship with new members. All new registrants will first do their homework on your association to understand what it is that you offer, if it is of value to the prospect, and if the community suits their background, expertise and interests. Your association's website has to be easy to find, easy to navigate, and provide the visitor with the information they need concisely and clearly. It must also detail the path toward becoming a member, should the prospect decide that they like what they are hearing. Achieving these website goals is accomplished by integrating the following comprehensive features.

SEO Integration
- Your association website must be well-optimized for online searches. This is simple to say, a whole other thing to execute. However, it can be done. It takes time and you need to stick with it, but over time, if you apply best optimization practices, it will be easier for prospects to find you when searching for associations like yours.
Custom Content
- The content on your association's website should speak the language your target audience does – otherwise they won't be able to find it, as it won't match their search words. Your content should also tell the story of your association and value it provides in a concise manner that is simple to understand.
Path to Membership- When your association website is simple to find and your content is appealing, prospective members may decide to pull the trigger and join your community. At this point, that prospect needs to be able to quickly identify how to register. If it is not apparent, is convoluted or confusing, there's a good chance they will reverse their decision. People get frustrated easily with online complications. Remove any potential barriers. The best method is to have a clearly marked portal connected to your website that will allow prospective members to immediately register to your association and access your online community system.

Understand and Exploit Your Social Networking Ecosystem

In order to grow your membership, you need to be innately familiar with its makeup. Who are the people that choose to be members of your association, what is their background and what are their interests? Also, what social networks they use and frequent. Whatever their online preference is, those are the networks you will want to service well and regularly. Each social network has its own culture and modus operandi. The content you publish on each respective network needs to seem native to that ecosystem – the language you use needs to read native to that platform so it is palatable to its users. You want to occupy your members' most frequented spaces with valuable resources and content. Do not ignore the social platforms. It's a great place to attract prospects, which will hopefully compel them to view your website, and then convert to membership.

Implement a Comprehensive Association Management System (AMS)

Investing in a customized, well-supported member management software is all but required when attempting to grow your membership. With an AMS, your association can easily take control of relationship management for both long-time and newly registered members. Since association management systems give your administrators a direct communication channel to members, and vice versa, the flow of information can occur with ease – making it so positive relationships can be nurtured and maintained. Not only that, it is also clear to see for old and new members alike what value your association provides through an AMS. Resources like topical content and e-learning courses can be hosted through the AMS platform. Events can also be coordinated, connecting old and new members – allowing for productive networking and resource sharing. Member management systems are the very best way for association representatives to keep their finger on the pulse of membership, and to evaluate the appetite of members – dictating the strategic direction of the community.
Whatever initiative your association actions to stimulate growth of your membership, make sure it is community focused. Both existing and prospective members need to believe that they are part of / joining something that has a defined, consistent identity and is kept active by enthusiastic colleagues.