An AMS can Make Your Association the Greatest Knowledgebase in the Industry
Information and resources at your member's fingertips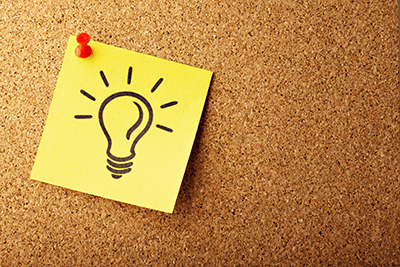 With the right association management system, your organization has the ability to create an incredible online community for your industry or business sector. An AMS establishes a virtual location where people of like professional backgrounds and interests can come to interact and consume a variety of resources.
One of the types of resources that can be valuable to members of your association is plain text content in the form of documents such as policies, practices, procedures, guidelines, schematics, blueprints, maps, manuals, checklists or what have you. A comprehensive AMS is a great repository for your members' documents – no matter their format.
There are several ways the content management aspect of your association management software can provide value to your members. Below are just a few of those ways in which members will derive value by interacting with the content management mechanism of your AMS.
Storage

Each of your members hails from an organization that has an inventory, some small and some vast, of documentation and reference material. Without exception, and no matter the industry, we all struggle with storage of our important documents. Over time, the amount of documentation piles up and can start to become cumbersome on your intranet or cloud-based compendium. Your members can alleviate some of that storage pressure by housing documentation on your AMS. They can easily upload whatever document they wish and, in the event that they need, are able to reference it online or download it so it can be printed out into physical copy. Providing another solution for cloud-based storage to your members provides incredible value that will certainly be drawn on and appreciated.

Security

A member's documents that they upload to your AMS can be extremely sensitive. The member must have the ability to sequester their information away from all other members, so only they can have access to it. There is a lot of value when members can feel confident that their information is protected and secure where they house it.

Reference

In a scenario where members share information openly within the AMS library, other members can garner serious value by referring to those resources. The larger and more diverse your association management system's document library becomes, the more your AMS may become your industry's knowledgebase. If word gets out that membership to your association affords the registrant the added value of a contributing and interactive online community that willingly shares industry insights and information, this will certainly add credence to a prospective member's affirmative decision to join. This may be the greatest benefit of implementing an AMS with a strong content management component. The more value you can provide to your members, the greater the proposition.

Identifying Thought-Leaders

When a member shares a great resource openly on the AMS library, there may be an opportunity, should there be interest on the part of the association, to draw on that member to author future content resources or speak at association sanctioned events. There is nothing better than providing value to your membership through your membership. Drawing on a member to contribute does not require much effort on the part of the association, but accomplishes a lot with regard to community building. Never forget, it's not just your content that makes your online community a great knowledgebase – it's your people as well.
Your AMS is a fantastic place for your members to house their resources and information – which can make your AMS one of the best locations for people within your industry to access valuable content. The online community you establish through your association management system can provide a whole lot of benefit to members and there is a real opportunity to augment the value provided by encouraging your membership to contribute to the resource library. Who better than those who make up your community to know what resources would be valuable to others in the industry? With a contributive membership, your AMS could very quickly become the most frequented resource in your respective industry or business sector.