Are You Being Empowered to Manage Your Membership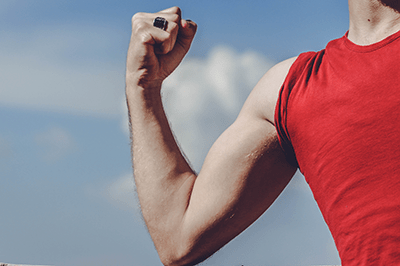 Every resource you draw on or invest in as an association needs to serve its intended purpose in optimizing your efforts of providing value to your membership and the greater industry your community contributes to. Your association management software is just a tool, like any other, that should be judged on its merits. An AMS should render the complex simple, the confusing understandable, the longwinded concise, the obscured accessible, the cumbersome manageable, the chaotic streamlined, and the ambiguous communicable. The ecosystem your AMS solution tenders is the de facto home where your community will thrive and grow, where value will be exploited, where professional relationships will be forged, and where industry leaders will congregate. You ask a lot of your AMS, and you should. Whether you're considering a new system or evaluating the one you currently have, don't forget to ask yourself every now and again – are you being or will you be empowered to manage your membership by the solution?
When contemplating whether your AMS is enabling your association, its administrators and members in all the right ways – consider the following ten elements that are most important in encouraging your community to flourish and grow.
Becoming a Member
Your system should spur prospects on to become full-fledged members when navigating through the registration process, not dissuade them with unnecessary confusion or delays. The solution should efficiently gather the information you need and get newly minted members involved in the community immediately.
Accessing Members
When your administrators need specific information, they need it now. Equip them with a solution that provides the ability to execute quick and meaningful searches – allowing them to locate the details they're looking for in an expedited fashion.
Planning Events
Events should be fun from conception to completion. For that to happen, your administrators will need a system they can rely on to track uptake accurately. Not just that, they need a platform to lighten their load to prevent inevitable and unforeseen last-minute changes from becoming logistical nightmares.
E-Learning Resources
Professional development courses are some of the most valuable resources your association can provide. Your AMS should support the hosting of e-learning programs so you can keep members within the community for yet another thing. The name of the game is to provide as much value as possible.
Secure System
When you ask prospective members to join your community, you're asking for their trust. Your association is responsible for ensuring your members' information does not end up in unauthorized hands. Your solution should equip you with every reasonable precaution to ensure the safekeeping of data.
Required Submissions
As a leader and an example within your industry, your association doesn't just set its sights on compliance – you intend to go far beyond that. However, before setting a higher standard, meeting regulatory requirements is the baseline. Your AMS should automate this process so you can focus on pushing the envelope.
User-Friendly
If your solution isn't intuitive and its functionality isn't self-evident to the user, all of its whiz-bang features will be useless. Your AMS has to be easy to navigate, for both administrators and members. It shouldn't require a large manual or days of instruction to manage membership or access value.
Customization
You know your association, its administrators and members better than anybody else. So, it's probably safe to assume that you also know what's needed most out of an AMS for your community in particular. The right solution will highlight your needs and streamline their execution so things are made easier for everyone.
Integration
The solution you choose shouldn't seem shoved together or ramshackle. It should impress upon users a sense of professionalism and cohesion. One of the best ways to achieve this is to ensure your AMS mimics the look and feel of your website, so much so that they are nearly indistinguishable.
Provider Supported
Everything that preceded this element will be much more difficult to sustain in a meaningful way if your solution isn't backed by a supportive and present provider. When you know your provider is right there with you, administrators and members can feel confident they will achieve their intended outcomes.
With the AMS market as healthy and competitive as it is, you can rest assured there's no shortage of options. Without question, the right solution for your association exists. It's just a matter of keeping your standards high and accepting nothing less than a system that will encourage your efforts and stop at nothing to streamline your processes.
At Guild, our philosophy is that you should be empowered to manage your membership, not your members. Your AMS should free you up to focus on the big picture, instead of being caught up in the small details. Guild is a user-focused AMS that optimizes your administrators' efforts and supports your members in exploiting the value your community provides. By doing this, Guild bolsters your ability to retain membership and expand your influence further into your respective industry. To learn more about Guild, and how our solution is the right AMS for your association, click here.