How to Transition from One AMS to the Next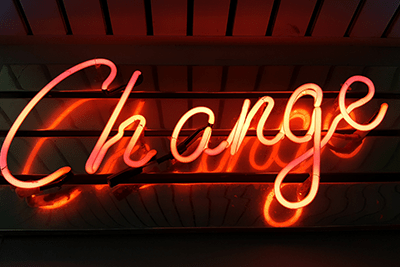 It happens… Sometimes the AMS solution you currently have falls short in empowering your professional administrators to manage your membership, and not your members. Fortunately, if you've come to this realization, you've already taken your first positive step toward availing your association of this bump in the road – you've concluded that you're not going to allow your administrators and members to languish in a system that doesn't meet their needs.
No matter your organization, you should be continuously evaluating the solutions your staff use to accomplish the goals that have been established. Each solution should effectively perform its intended purpose well. If they are not, don't procrastinate. Either have the issue resolved by the provider or make the decision to move on to another solution. Harbouring an ineffective system will only slow your association down, and you don't need that.
Once you've decided that there's nothing to be done but sever the relationship with your current AMS provider, the next question is – what does your association have to do to begin a successful transition to another AMS solution? It goes without saying that you'll want to make sure the solution you implement this time is the right fit, as you will not want to go through the disappointment of watching your investment come up lacking once again. Below, we've provided the high-level steps you'll want to take when transitioning toward a new AMS for your association.
Research

This is an obvious one, but still worth mentioning. Doing your research before even reaching out to provider candidates is key. There's no shortage of AMS solutions out there and you will have no issue finding a bunch of options to make your selection from. However, during your research process, applying a certain mindset to your appraisal is integral in setting you on a path toward success. When reviewing the websites of potential providers, really pay attention to the themes each provider is hitting on. What is it that makes them valuable for your association? What is it that makes their offering unique? You should get the sense they place great emphasis on transparency with and ongoing support of their clients. How providers choose to describe their organization can be telling and can give you insights into what their core values are.

Interviewing

After you've identified a handful of potential providers that look promising on the face of it, reach out to those candidates and request initial meetings, for them to pitch you on their AMS solution. Treat these preliminary meetings as an interview of the prospective provider. Try to expose the pros and cons of each option so it will be easier for your team to compare and contrast. Instead of spending the majority of time discussing their AMS solution during this first interaction, get to the know the provider and their culture. Bare minimum, the solution needs to fit your needs and goals – but that's not enough. The provider comes with the product (or they should), so their culture needs to be compatible with yours. If you invest in an AMS that checks all your boxes, but the provider doesn't stand behind their solution, it could end up disastrous for your association. My two cents – it's much better to pursue a solution that is close to what you need but the provider is fantastic. Great providers have a tendency to want to make their clients happy. So, those couple of things missing from their solution that your association needs can probably be added to the system. Now, you'll have a solution customized to your workflow and an attentive and reliable provider that will support you in your use of their system.

Demoing

This one is just a sanity check. You need to see the solution in action and to ensure that it is capable of solving your pain points and meeting your needs. Also, it can be interesting to see what features the AMS provider keys in on during the demo. What functionalities they portray as the solution's strengths and what they believe to be the most captivating talking points will give you insight into what the provider values most about their service. Knowing the solution and its provider with greater familiarity will only empower your buying decision.

Internal Review

Once you've collected intel on a group of AMS providers, it's time to sit down with your team and discuss which providers should be pursued for further information. You won't be identifying the winning candidate during this session. However, you will be excluding a few. Your goal should be to focus in on a handful of prospective providers so the evaluation process is more manageable. Every provider is going to have their pros and cons. Zero in on each of their cons for this activity. Then, once each provider's cons have been identified, weigh them against one another based on the needs of your association. By doing this, you should be able to identify the stragglers and eliminate them from consideration.

Follow-Up

After you've identified the strong set of candidates, it's time to follow-up with them to ask further questions. Really drill down into their offering so you can separate the strong from the weak in this final group. Make sure you clear up anything that is unclear.

Request Proposals

Pretty straight forward – ask your prospective AMS providers for a proposal. This will be the final information you need to identify the provider that's right for your association. Make sure you confirm the pricing provided is inclusive of the agreed upon solution (and its customization) and ongoing support from provider technicians. Do not enter into an agreement without ensuring you will be treated fair and the provider will stand behind their service.

Selection

Have a final internal review, comparing and contrasting all of your findings, to decide on your new AMS solution and provider. Once you've made the selection, lean on your new provider and let them guide you through the transition to your new solution.
With an approach akin to the one described above, you should have no issues successfully transitioning to a great AMS provider. The key is to advocate for your association and its needs throughout the prospect screening process. Always remember – you are the customer. The provider has to convince you to take them on, not the other way around. You shouldn't have to adapt to the solution – the AMS should adapt to you.