Associations & E-Learning – a Match Made in Heaven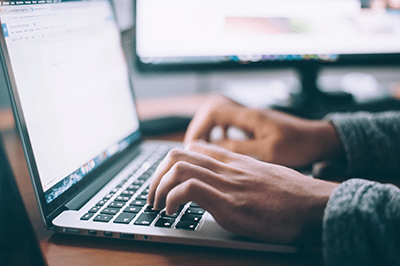 There's a ton of value associations can provide to their membership (and by extension, their industry). In fact, that's really the reason that associations exist in the first place – to positively impact (or even influence) their respective industry with valuable resources.
One of the types of resources associations can provide to their membership is e-learning or continued professional development. Actually, there's probably an argument that this is the very best type of value you can provide to members. Quick, easily accessible education that members can add to their repertoire is nothing short of golden.
If, by chance, your association is currently not providing e-learning resources to your membership, you really need to seriously consider rectifying that omission. Why? Well, outside of the obvious (that education is valuable), e-learning goes hand-in-hand with associations. Here are a few of the reasons why that is the case.
You're Already in the Ballpark

I'm going to assume that your association is already in the business of sharing and imparting whatever experience and expertise it has at its disposal, for the betterment of its membership. If not, there might be bigger issues to contemplate. However, for the majority of associations, skill-sharing, mentorship and providing industry insight will not be foreign endeavours. On the contrary, they are your day-in and day-out routine. So, why not add another educational resource to your inventory? E-learning courseware is one of the best assets to offer in the educational space, and since your association is already a guiding light in the industry, you may as well expand your ability to cater to your membership in that respect. You're already doing it, so why not do it better?

Associations are Industry Interested

Associations are founded because their representatives are passionate about the industry for which they were created. That passion drove them to create a community, through which, they could positively impact the industry and its participants. The more education and skills an industry's participants can possess, the more exceptional and exemplary that industry will be. So, as an association, when you choose to make e-learning courses available to your members, you are directly impacting the quality of the industry you serve.

Value In-House

o If there's value to be had extraneous to your association, you're certainly not going to obscure or suppress those opportunities from your members. Wherever your members are deriving value and developing their skills, it's a good thing and should be interpreted as such by your association. However, where a type of value can be offered within the bounds of your association, it should be. The more you can keep your members inside the walls of your community, the better. Reason being, even though it's fine that members sometimes have to go somewhere else to garner the value they are looking to digest, keeping them within the association for as much as you can will drive the idea home that your community is the premiere resource for deriving value within the industry. You definitely want people thinking that. Fortunately, e-learning isn't something that you need to send your members elsewhere for. It's reasonably simple to provide educational resources to your membership. So, I guess what I'm saying is, if you aren't already – start providing e-learning within your association pronto. Members will appreciate your association all the more when you are able to serve as a one-stop-shop.

Proposition

When your association provides e-learning, it is yet another feather in your cap when touting your offerings to prospective members. Each prospect that happens upon your association will undoubtedly conduct an evaluation of what good can be derived from joining your ranks. They may even conduct this evaluation without ever contacting or speaking with one of your representatives. In this case, you're going to want to make sure the information they have to go on showcases all of your association's high points. And, if e-learning isn't one of them, it could be a deal breaker. E-learning is one of the best value propositions you can highlight and, in many cases, is the feature that sells prospects on membering up.

Keeping Them Involved

In the rolling year of an association, there are natural lull periods. As active as you are at engaging with your members, you can only host so many events, webinars and get-togethers. During those in-between times, you're going to need to be able to provide resources that keep members interested in your community – instead of drifting off. Since e-learning resources are interactive and packed with interesting content, they're a great asset to have when attempting to hold members' attention. Nothing will ever outshine the value garnered from the face-to-face opportunities association events present. However, you need other valuable resources to bridge the gap between those opportunities – e-learning is certainly one of those resources that's up to the task.

Staying Relevant

The thing that should scare associations the most is becoming out of touch or irrelevant. That is the last thing you want. Associations should be pushing the envelope of their respective industry. In order to do that in a meaningful way, you're going to need to stay in the know and on the cutting edge. One of the very best ways to stay up to date on the trends (both present and future) of your industry is to stay immersed in the skills that are in highest demand. Knowing, first-hand, what skills are most sought after requires that you be involved in the provision of those skills. Of course, this is where e-learning comes in. Within your educational resource library, you'll be able to pick-out which topics are garnering the greatest traffic. Right there, your association has learned something about its target audience and the industry they form. This is invaluable intel and gives advantage to your association – allowing you to have a strong grasp on where the industry is, and a better insight into where it may be headed. Armed with that kind of foresight, your association will have no trouble staying relevant.
Your association providing e-learning resources just makes good sense. It benefits your members, the association itself and the industry as a whole. That's a win-win-win scenario. There aren't many opportunities that allow for that much winning – so make sure you capitalize on it.
E-learning can be easily offered to your members via your association's AMS. Guild's AMS solution has one of the most comprehensive e-learning components available in the member management software industry. To learn more about how Guild can empower your association with the application of e-learning, or to schedule a live demo, please click here.