Automated
Go from Manual to Automatic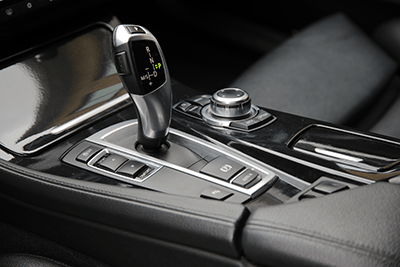 The purpose of adopting any new solution is to make things easier, not more complicated. Certain administrative processes should be taken off your plate by being triggered automatically through your AMS. With technology, there's no need to do everything manually anymore.
Having an AMS that can automate administrative processes is key in retaining members and attracting more. Employing skilled professional administrators is imperative in servicing your membership. However, they must be supported by a robust association management software if your organization plans to satisfy the immediate gratification expected in this digital age. Even the most seasoned, crackerjack administrator cannot manually action all the member interactions necessary to create a strong and lasting association-member relationship. The administrator is there for the personal touch that is needed from time to time. For everything in between, the AMS must be able to step in promptly and provide the welcomes and updates needed to build and maintain a cohesive association.
Below are some key methods of automation that will free up your administrators, empower your members and strengthen your association.
Reminders

Whether it is a webinar, lunch & learn or release – your members can be kept up to date on whatever with automated reminders of those events they are registered or subscribed to.

Self-Registration

A member registration process that can be completed by the member themselves will auto-generate their profile on the AMS and will equip them with the ability to edit their own details – saving the administrator from ever having to enter a piece of member information.

Engagement Tracking / Metrics

Your member management software should automatically collect information from your members, tracking each profile's impressions and engagements to understand where your organization is succeeding in keeping current and attracting prospective members, as well as identifying where improvements can be made.

Information Notification

Members can receive automatic notifications regarding any informational resources provided by the association via the AMS.

Marketing

Automated outbound communications to prospective members, at pre-determined intervals, to continue to raise awareness of your organization (and its value proposition) and grow your association.

Communications & Relationship Building

Initial Welcome Email

Any time a new member registers themselves to your AMS, they should automatically receive an email, welcoming them to the association and providing them with some initial value (invitation to review content resources or to register to an upcoming event).

Follow-Up Content Email

For new members, your association management system should follow-up on the welcome (in an appropriate amount of time) with an automatically scheduled follow-up email that provides further content to stimulate the member to get involved in the AMS and see what the association has to offer.

Newsletter Subscription Invite Email

For those members who have been tracked clicking on the aforementioned provided content resources, your AMS can see this and automatically trigger a targeted invitation to those members for a subscription to the association newsletter. Having more members subscribed to a scheduled newsletter will feed into the success of all other association initiatives (events, webinars, etc.).

Call-to-Action Email

For members who have not interacted with any of the provided content intended to entice participation, your association management software can automatically identify those members and send them (at the appropriate time) a "call-to-action" message – requesting they join your social networking groups.

Event Invitations and Updates

When you create an event through your AMS, you can have the invitations for that event automatically sent out to your membership and members can also automatically receive any event detail changes or updates from the association management system.
Follow-Up Survey for Feedback

A great way to identify how an event succeeded or how future events could be improved is to provide your membership with a feedback survey. A pre-established survey template can be sent out automatically through your AMS, for members to complete should they choose.

Thank-You Response and Upcoming Event Calendar

For those members who complete the feedback survey, the AMS should automatically and instantaneously provide those contributors with a thank-you message which also includes details and dates for upcoming association events they can register to should they wish.

Content Related to Event

After an appropriate amount of time, your AMS should automatically follow-up with all event attendees with a final email pertaining to the recent event that provides feature content related to the theme of the event.

Reporting

Administrators can draw on their association management system to automatically generate a wide variety of detailed reports that reflect any number of abstracts meant to reflect the makeup or trends of their membership.
Automation is an important piece of your AMS in making your association function as you'd hope – efficient, responsive and continually growing and improving. Let your association management software take as many processes off your plate as possible, so you can spend your time strategizing what the next evolution should be in improving your association and its offerings.