Cost-Effective
Does the Value of Your AMS Match the Investment?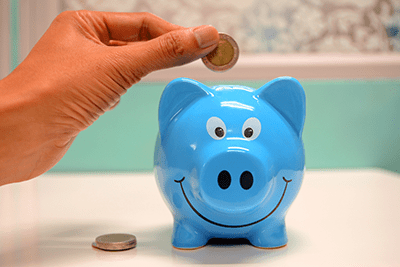 Your association management software's cost should match the value it provides your organization. More than that, it should be clear what the cost will be from the outset and what you get for your investment. Some AMS solutions come with support from the provider built-in, while others do not. Those AMS providers that do not factor in support for their product can cost a pretty penny should you request their assistance as a follow-up service.
It's difficult to ballpark a fair price for what an association management software should cost. The reason being that your AMS should be customized to your needs and every association's needs differ from one another. Depending on the magnitude of customization required for your processes, the level of investment can fluctuate.
However, whatever the price of your AMS ends up being, it must be justified by the value it yields. You'll really need to consider what you are getting for your dollar and how it will benefit your administrators and members (and association as a whole).
In reviewing the investment required to implement the solution, assign what you believe to be the beneficial features to percentages of the cost. Divvy it up so the features you have identified account for 100% of the price and brainstorm the percentage weight of each feature. Let's say you've identified four features that are projected to be advantageous to your association. And, let's assume the hypothetical weight dispersal you've agreed upon looks something like the following:
Beneficial Feature #1 – 50% of the total cost
Beneficial Feature #2 – 25% of the total cost
Beneficial Feature #3 – 15% of the total cost
Beneficial Feature #4 – 10% of the total cost
Understanding the price of the solution and deciding whether it is reasonable becomes much easier by evaluating the potential value in chunks. If when discussing "Beneficial Feature #1", your team assigns half the cost of the proposed contract price to that item, and it is agreed that the particular benefit (and the value derived) is worthy of that sum – your association can start to justify the investment. Conversely, let's say your association leadership reviews the hypothetical cost of "Beneficial Feature #2 and #3" and the figure representing 40% of the total cost does not seem reasonable or fair, relative to the projected value of those features, you may need to negotiate or reject the price.
The provider has their reasons why they value the solution as they do – breaking down the cost into price per feature will help your association hone in on what you're willing (or not willing) to invest for the estimated value.
In terms of what features your association should covet to ensure as much value as is possible is squeezed out of the investment, only you know what will be most beneficial for your administrators and members. However, there are some high-level AMS feature sets that tend to provide good value – they are as follows:
Customization

Your AMS should be customized to your association's ecosystem and workflow – it should simplify your processes, not complicate them.

Configuration

Whatever association management software you implement, it should grow with you, not anchor you in place. An AMS should empower administrators to configure the system to meet the ever-evolving needs of their members.

Automation

A member management system should not add things to an administrator's workload. If anything, it should take a good bit of weight off their shoulders so they may focus on actually managing and growing your association's membership.

Support

This is a sleeper feature but it cannot be overstated how important it is. Make sure your AMS provider plans to stick around after you dot your i's and cross your t's. Support of the solution, on many fronts, is invaluable and will make your association better.
When investing in an AMS solution, gauge the transparency of the prospective provider (so you can be confident there will be no hidden fees) and evaluate whether the value to your association matches the cost.