Customized but Configurable
How Customizable Should Your AMS Be?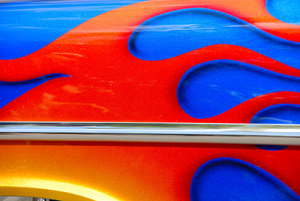 Your organization should not be expected to adapt to the system you adopt. On the contrary, the association management software you choose should be adaptable to your existing workflow. Furthermore, your AMS should be capable of growing and changing with your organization. You should not be eternally beholden to a particular approach.
When out there trying to decide what association management software is best for your organization, you'll notice promptly there's no shortage of options. It can be overwhelming attempting to compare and contrast the features. However, it is worth the time to kick the tires. Each feature offered by each AMS carries its own merit and importance and each should be evaluated for its relevance to your requirements. That said, there is one value proposition, above all others, that you may want to spend more effort on during your considerations – a membership management system's ability (or inability) to be customized specific to your organization, and following from that, whether it can be progressively configured so that it can grow with you – instead of becoming a dead limb.
The initial customization of the solution is, obviously, extremely important. If an implemented AMS does not match your needs, does not resolve your pain points or does not seem on-brand (familiar to your membership), it will not be able to be employed to great effect, nor will it allow for the attraction of new members.
With the ability to customize confirmed, it would serve your organization well to then discuss configuration functionality with your membership software provider. A solution customized to your current needs is too shortsighted. Your association management system must also target the future goals your organization has set - so it can grow with you. There's nothing worse than spending time evaluating requirements, researching options and investing in a product, only to find a couple years out that it has no adapted to your changing pain points.
So, if configurability of your AMS is important in getting the most value out of your investment, what are the features of configuration that you'll need to evaluate for suitability?
Features of Configuration:
Versatility
The product will efficiently address your current processes and can be easily and reasonably adapted to match any inevitable evolution of those processes.
Upgradability
A worthy AMS will be privy to any improvements conceived by the provider and you will not be required to drop your current system and start from scratch, just to benefit from the upgraded user features.
Autonomy
The association management software you invest in should afford you the choice to rely on your own technical team to manage the operation of the system, or lean on the IT support of the provider, or both. You should not be locked into any one approach for support and you should be able to change your strategy as deemed necessary.
Essentially, the member management system you select should empower your organization with the freedom to adapt in response to changes that impact your membership. Your AMS provider shouldn't be dictating your requirements during any stage in the evolution of your system.
So, the answer to the question – how customizable should your AMS be? – is, as customizable as your organization needs it to be. You shouldn't have to settle for less than what you need or have to adapt the way you do things so it fits inside an unadaptable association management software. Work with an AMS provider that intends to provide you with a member management solution that's compatible with your organization's goals, so the system can meet your current needs and evolve as things progress.