Enrich Your AMS Members' Experience with e-Learning
e-Learning can be extremely beneficial to those who make up your online community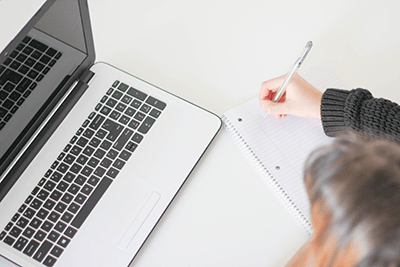 Your association management system can provide members with value in different forms. The sky is the limit on the type of resources you are able to house on your AMS. Educational content may be among some of the best resources you can make available to your members. Whether it is plain text or video content, e-learning can be extremely beneficial to those who make up your online community.
The more value you can offer to your existing and prospective members, the healthier your association will be. E-learning is just another feather you can place in your association's cap – should you offer it through your AMS. Your members want quality content but they also appreciate convenience. If they can get it from you instead of going elsewhere, they will. It is for this reason that staying in touch with your membership, to gauge what kind of content they are looking to consume, is extremely important. Knowing what they want will allow you to be strategic with the content you decide to offer.
Of the many benefits your association and members will garner from having e-learning resources hosted through your AMS, the below are just a handful that you can expect to experience.
Keeping Them in the Ecosystem

The more you can keep your members in your AMS for, the more positive their perception will be regarding the value they are receiving for the cost of their membership. If you provide a variety of quality content within your association management system that your members want to consume, they'll spend more time within your AMS which will cause them to have more interactions with other community members and contribute more to the collective knowledgebase of your association. Your members will always find other places to consume content they are interested in. However, if they think of your AMS as the most bountiful resource in their network, they will draw on your offerings more often than not.

Relatable Method of Delivering Educational Content

As Marshall McLuhan said, "the medium is the message". How educational content is delivered matters. The more familiar the method of delivery, the easier it will be for the member to consume the information. E-learning is a very familiar type of educational resource, so members will have no reservations in signing up to the e-learning courses you choose to provide.

Stimulate Interactions

The more quality resources you can provide your members; the more time they will spend inside the AMS. The longer they reside within your member management system, the greater the chance that they will contribute to and interact with the association and other members. From the association perspective – this is the dream scenario. When you start an association, the best outcome is creating a community for a particular professional demographic where they perceive value in the collective you have established. An online community can only become great if there are contributions coming from the association side as well as the member side. The association needs to provide value to draw members in – no doubt. But members also need to give feedback, start discussions and contribute in a variety of ways if your association is truly going to become a community. Resources like e-learning courses will stimulate conversations and interactions that are the building blocks to establishing and sustaining a healthy and active online community.

Inform on Interest

When you have a good selection of e-learning resources that your membership can draw on, over time, you will be able to get a picture of what courses your members see as valuable (more so than others). By tracking the frequency of uptake on particular courses, your association will be able to quickly see the most popular topics which will support future course strategy. Armed with the knowledge of what your membership tends to consume, your association can better target what courses you should develop and include within your AMS next.

Provide Professional Development

This one is obvious, but it's still worth mentioning. Your AMS provides your members with a common ground to assemble with other people within their industry and with like experience. That in itself is a big deal and a great value. Bringing people together will have a positive impact. However, if you can bring people together and also influence and benefit those members with opportunities for professional development and continuous improvement – that's even better. If you've created a community where people come, why not provide them with the option to develop their skillset?

Encourage Positive Opinions

The more valuable content (such as e-learning courses) that you can provide through your AMS, the more positive members' perception will be of the association as a whole. If members have the opinion that they are getting value for money and their time is well spent within the bounds of your AMS, that positive opinion will pay dividends in that they will announce this perception to others (who, in turn, may become future members themselves). There are many things that's contribute to the growth of your community – quality content being one of them.
You should have the capability to offer e-learning through your AMS, should your association choose to do so. Your main goal as an organization attempting to bring people together should be to provide as much value as is possible. The more value, the healthier the community you are attempting to establish, sustain and grow. E-learning is just another value proposition that you can add to your arsenal – that will keep people coming for more.