Make Event Registration as Simple as Point and Click
Make Event Planning and Registration Easy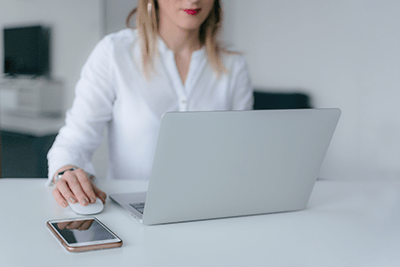 Events are an awesome and fun way to strengthen your association's community. Putting faces to names allows members to feel much more connected to association representatives as well as other members. However, if the registration process for attending the event is convoluted for prospective attendees, I can all but guarantee that your attendance will not be at the level you would prefer.
Never underestimate how fickle someone can be online. After all, we are all very temperamental when it comes to internet interactions. Each and every one of us expects a seamless and straight forward experience – no matter what it is that we are trying to accomplish. Signing up to an event is no exception.
To ensure your events have the great turnout you are looking for, your AMS needs to function in such a manner that it is able to get out of the way of the member-user. At this point, everyone who knows how to navigate the internet also is very familiar with online registration processes. People don't need to have their hand held through registration, they just need to be given a clear pathway so they can walk it.
Below are some of the key features your event registration process should have through your association management system. With these elements in place, registration will be a breeze and your events will rise to the occasion.
Straight Forward

When your members are notified of an upcoming event, and the topic at hand is of interest to them, their ability to register to attend should be a visible hop, skip and jump away. The interface provided through your AMS, where members will register, has to be uncluttered and have clearly marked calls to action. Registering oneself to an association event shouldn't be rocket science. A simple to use portal for sign-up is absolutely necessary in striving to hold successful and impactful association get-togethers.

Automated

Your association administrators should be able to set events up so they are triggered for send out automatically. Within these automated invitations, a link for registration will be included – instructing members on the steps to get signed up for the event. There is much for administrators to hash out when planning for an association event. Remembering to send out registration details should not be one of them. Especially since it can be easily taken off their plate by your AMS. Leave administrators to the greater details and let your member management software handle the event registration invitation.

Notification

In the event that circumstances regarding your association event change and the details need to be revised, people registered to the event will receive automatic notifications – providing them with updates on the changes. The information regarding the change will be attached to their registration so they may easily review.

Simple Payments

Just as it should be easy to pay membership dues, it should be just as simple to pay registration fees for an event. Through your AMS, administrators can select the methods of payment your association wishes to accept. When members are sent an invitation to register for the event, the link they are provided will generate a registration page that includes the ability to make payment. The member who intends to attend the event should be able to make payment without even passing a thought. Making payments should not be a puzzle that needs to be solved.

Comprehensive Administrative Controls

A crucial part of ensuring event registration runs smoothly is your administrators' ability to real-time oversee the progress prospective attendees are making in signing up to the event. This requires a user-friendly interface / dashboard that administrators can use to easily see the big picture of registration. Who has paid? Are there pending payments? Who has registered but has yet to pay? Who was invited but hasn't registered yet? They need to be able to see this information represented in a way that is easy to understand and allows them to expediently gather the outlook of the registration process. With a comprehensive AMS, this information will be visually represented (usually through infographics) so administrators can manage registration progress in the most efficient way.

Follow-Up

When an event has been successfully completed, your AMS allows administrators to create automated follow-up reach-outs that will be sent out to all event attendees at a pre-determined interval. The purpose of these follow-ups is to provide attendees with further value related to the event, as well as garner feedback. If you choose, you can gather insight on whether the registration process was easy to understand and if any changes should be made for the next event. This will either provide your association with confirmation that the registration process is effective or that something needs to be changed so that it lends itself to simple registration in the future.
The registration process for your association events should be an afterthought for your membership, but top of mind for administrators. When looking at all the logistical elements that make a great event possible, the brevity and seeming insignificance of registration may be small in the larger scope of things. However, registration is the literal gateway to the event. It has to be straight forward and it has to be easy – an AMS can help you accomplish this.