Organize events
Easily Facilitate Association Events with Member Management Software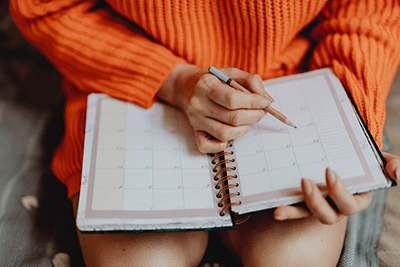 Build an online community for your association membership via an AMS is critical to the success of your organization. We can't always get association members together in person. So, building an identity for your association online that members feel a connection to is required. However, every so often, your association will get the opportunity to offer an in-person event to its membership. These events are critical opportunities to create deeper more significant relationships with members and to stimulate further buy-in to the association. These moments must be seized to ensure the continual growth and well-being of the association.
Managing events can be a nightmare – especially when you have a large association. The greater the number of people, the greater the amount of effort that is required – typically. Fortunately, many AMS solutions offer an event management component that can significantly alleviate the pain of orchestrating an association engagement.
Whether administrators are planning a lunch and learn, conference, breakout session, presentation, seminar, symposium, forum, annual general meeting, panel, convention, workshop, banquet, exhibition, gala, networking meet-up, or any other type of event – an AMS that has an event management component can make the planning and carrying out of an event exactly what it should be – fun.
Having an AMS that can support administrators in organizing an event is a real ace in the hole that will allow your association to make their events run as smooth as can be. Even when there are slight hiccups in the planning phase, your AMS can help you alleviate the potential impact of those bumps in the road. Below are a few of the benefits your association will experience when planning an event through your AMS. It cannot be overstated how integral each of these points are to the success of an association event.
Customization

The template your administrators use to craft event invitation send-outs should be easily customizable. Having the ability to customize event templates will give a visual queue to receiving members that they are looking at something new. It sounds absurd, but it's true – people have a precise ability for visual recall. If an event template is always the same, first off, people will become disinterested and unstimulated. Secondly, people will begin to ignore the send-outs entirely, as they will come to believe that it's nothing new or different. Changing colours and layouts may seem like a small thing, but if it prompts members' attention (resulting in more uptake and attendance), it's really quite significant.

Automation

Administrators always have a bunch of things on their plate. It's a rare occasion that they are not mimicking a chicken with its head cut off. And, rightly so – managing and coordinating a large number of people is no simple task. If the AMS can take a few things off their mind, they will be able to focus their efforts more efficiently elsewhere. The event management component within your AMS will allow administrators to setup the event and schedule the announcement and invitation to be released to members (and non-members) automatically on a desired date. With the AMS now taking care of the release, administrators will not need to tie a thread around their finger to remember that this must be done.

Notifications

For all members who register to attend an association event, they will receive automatic notifications regarding the event. These notifications could be revisions or updates to the event (maybe a venue or time change) or reminders that the event is in a week or in two days. Automatic notifications sent to registrants regarding event revisions or changes are extremely helpful to administrators. Where an element of an event needs to be updated, these changes (without a comprehensive AMS) will need to be manually brought to the attention of each and every registrant. If your AMS could not notify members of the event change, this would be a logistical nightmare. Fortunately, that's not the case.

Follow-Ups

On completion of the event, your AMS can send automatic follow-ups to attendants (at a pre-determined trigger date) to gauge their level of satisfaction and garner their feedback regarding the event. This is an invaluable way of understanding what elements of the event were well-executed and what things may need improvement. Conducting a lessons learned session is key in continuing to orchestrate events that members find worthwhile and valuable. Collecting member feedback is important in this process.

Simplicity

Both administrators and members will be able to enjoy association events because the AMS will make their orchestration of and registration to easy. A great litmus test of your event invitations is whether members can register to the event without paying the process any mind. It should be so simple that members don't even think about it. If questions arise from the members asking, how to do this or that, that's an issue and it will negatively impact your attendance. Through your member management system, you can make the invitations clean and simple to understand.
The events your association puts on should be fun and bring as many members together as possible. The process of managing the event should not get in the way of that. Luckily, with the right AMS, it doesn't have to. Make certain the event management component of your AMS empowers the successful carrying out of events instead of deterring them.