Regularly Updated
The Development of Your AMS Should Never End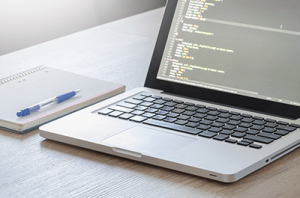 If a piece of software is advertised "you get what you see, nothing more and nothing less", that should raise suspicions. Certainly, the AMS you choose should meet your current needs – that's the bare minimum. However, your organization should also benefit from future add-ons and improvements. Your AMS provider should never stop optimizing their offering.
There are many things to consider when making an investment in an association management system. The whiz-bang features that each AMS offers are all great in their own right. However, should you implement a member management software that isn't continually improved and updated by the provider, its once impressive features will not age like a fine wine.
It is critical that your organization collaborate with an AMS provider that stands behind its solution. And, by stand behind, I mean that they do not see their product as finished or that they've washed their hands clean of it. A piece of software should never be considered done or completed. It should be a living, ever-evolving concept that grows in strength with every lesson learned and every experience gained.
Generally, it's quite uncommon to invest in something that isn't future-proofed – especially in the software world. To maximize your return on investment, you'll need a solution that can continue to offer you improved optimization – both through the addition of completely new features and the enhancement of existing processes. During your discussions with AMS providers, attempt to identify their support and development philosophies.
A great question to ask a prospective provider is, what is your vision for the future of your product, and how will you achieve those goals? Their answer will give you perspective on whether they plan to continually improve the offering and if they've seriously explored how to accomplish those intended upgrades. Also, inquire whether your organization will automatically reap the reward of any hypothetical improvement and the philosophy the provider will implement regarding the support of that new feature or enhancement (will training be provided to your personnel so they will know how to effectively implement the improvement).
Whatever association management software you choose to take on, make sure it has designs on the future. Any solution that only intends to address your current pains without a plan to prevent future ones will, without question, cause more harm than good on the whole. Buy into a member management system that is backed by a provider who shows commitment to the product's growth and enhancement. When you take an approach of continuous improvement (which everyone should), nothing is ever complete.