What Should an AMS Provider do to Ensure Transition is Smooth?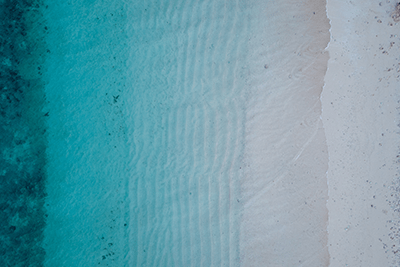 Despite your best efforts, sometimes things just don't work out with the AMS provider you've chosen. For whatever reason, their member management solution just isn't cutting it or allowing your association to realize its goals. Fortunately, there's no shortage of AMS providers. Somewhere out there is the right solution and provider for you – that will make your efforts more efficient and simpler.
However, when your administrators come to the realization that a change needs to be made, how to go about that change can be confusing and overwhelming. You already feel like you are behind the eight ball because you previously chose an association management system that didn't make the grade. Now you have to go out there and find another solution that will rise to the occasion – where the other didn't? That's pressure. You know you need to transition away from your current provider but you don't want to repeat the bad experience you've already had. You need this solution to stick – you need this solution to provide the value you are looking for so you can go back to strategizing the successful future of your association.
While change is always a little unnerving, once you identify the right provider, a calmness should wash over you. Why is this? Well, with the "right" provider, they will shepherd you through the transition process and beyond, with continuous and ongoing support. Below, we've provided a high-level description of how your new provider should approach your transition to their system – give or take. Of course, each provider is going to have a slightly different way in which they will move house for you, but the key is that they make it clear how they are going to take care of you and your membership.
Transparent Planning

In transitioning your membership and information from one solution to the next, this may be the most important piece in both assuring a smooth move as well as identifying the right provider for your association. The prospective provider that proposes the most unconcealed and structured approach to implementing and supporting their solution is going to be a strong contender in the competition to garner your business. If the provider you plan to transition to isn't being evasive, is being open and available with the way they like to do things, is showing confidence in their capability to deliver what you need, and showing an innate understanding that they should be solving your pain points – that's the provider for you. Once you've decided on your new provider, the key is for them to map out, in a clear and concise manner, how they plan to transition your current data, optimize it within the new solution, and how they will meet your needs (now and in the future). Always ensure you understand their approach before the ball starts rolling. It's the AMS provider's job to clearly explain how they plan to do things and how it will benefit your association. Ask all of the questions you have, ask for clarification of things you don't fully understand and have as many conversations with the provider as you need to feel you have a strong grasp on how things are going to go.

Secure Transition

Your new provider will counsel you on how to acquire and package up your data and information, housed in your old AMS, for the big move to your future member management solution. They will have a process in place that ensures your data is transferred securely – preventing any opportunity for breaches or leaks. Loss of your information during transition (or any time) is unacceptable, and a good provider knows that. They will have the capability to transfer your data without issue and will assure you during the planning phase that your privacy and security is absolutely imperative in their approach. You should fully expect, without exception, to have your information securely transitioned by your new provider to your new AMS.

Smooth Implementation

The AMS provider will normalize your data in the new solution so that it presents and reacts as it should. Prior to implementation (and to ensure it goes smoothly), your provider's development team will do extensive and exhaustive trialing and testing of the system (with your data built in) to ensure it's responding appropriately. Your provider's team will leave no stone unturned to ensure when the member management solution is placed in the hands of your association's administrators, they will experience no glitches, bugs or malfunctions. What they will see is a polished solution that presents association information in an easily accessible fashion, empowers administrators to intuitively manage their membership and welcomes members with an appealing and simple end-user experience. This only happens when your provider does the work, ahead of the implementation, to make sure the hand-over is smooth.

Training

Once your new AMS has been furnished with your information, it has been customized to support your workflow and all functionalities have been tested and polished, your provider should then train your administrators on the use of the system – so your staff know it backwards and forwards. Your provider should ensure your administrators are completely comfortable using the admin-side of the AMS and are also innately familiar with the member-side (so they can successfully steward the user experience of their members). With administrators having a comprehensive understanding of how the solution can be applied most effectively, they will be able to maximize the good derived from their efforts and will garner all the benefits that come with an optimized AMS solution.

Ongoing Support

After all of this has been accomplished, your AMS provider should stick around (in perpetuity) to support the solution they have endorsed for you. All too often in the AMS industry, once your provider has delivered their solution, they split – leaving nothing behind but a suspended cartoon cloud in their wake. This is an almost guaranteed recipe for disappointment. Being left high and dry will diminish your association management system's return on investment. Reason being – without provider technical support, your professional administrators will need to fill that role (one they shouldn't have to fill). With your administrators spending a good chunk of their time trying to troubleshoot whatever issues may arise, the time-saving capabilities of the AMS are voided. Instead of using that saved time the AMS affords your administrators for progressing the association as a whole, they're spending it cleaning up technical messes they aren't qualified to solve. With the right AMS provider, they'll remain in the picture as your system insurance policy – directly supporting both your administrators and members to guide them through any hiccups they may encounter. Think about it – it's only right for your provider to stand behind the solution they've endorsed. Sticking around shows they are not perturbed by the thought of any potential issue that could arise with the system – confident they can easily resolve any possible problem. When your provider has your back, that's when you can really optimize efforts through the use of your AMS.
As stated above, each provider will have their own approach, but it will most likely follow something quite like the approach described above. Above all else, the most important things to confirm when transitioning to a new AMS provider is that they will be transparent with you, have an established process in place, provide you with a solution that is valuable for your workflow, and promises ongoing support so you can squeeze every bit of benefit out of the system as is possible.