Easy to Use and Maintain
Is Your Association Management Software Easy to Use?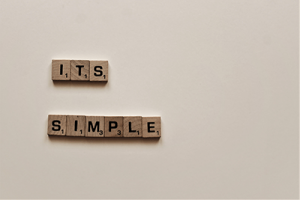 You should be given training and ongoing guidance from your AMS provider on how to use your system. However, your association management software should be so straightforward and simple to understand that asking for help will be a rare event.
An AMS can be a godsend for a growing association. It can free up administrators and empower members. However, if your member management solution is confusing, difficult or frustrating to use it can do serious damage to your organization and its membership.
From the organization perspective, an unfriendly user experience can stymie any progress you're trying to make with your association. Furthermore, whatever pain point you are attempting to oust with the implementation of an AMS will only be exacerbated should you invest in a sloppy membership system.
A complicated, convoluted association management software will negatively impact administrators and members in different ways, but either-or will be equally detrimental to the success of your association as a whole. Below are some specific examples of the impacts on administrators and members respectively.
Impacts on Administrators / Registrars:
Troubleshooting
When an AMS is difficult to use and is unsupported by the provider, members will have technical issues and will reach out to system administrators to fix their problem. This will, of course, take up a portion of the registrars' time and may even discourage them as resolving certain technical issues may be beyond their abilities (which could also represent a cost to the organization, should you need to draw on support from the provider).
Locating Information
If the user interface isn't streamlined and intuitive, it can be a struggle to find the information, or even processes, you are looking for. It goes without saying that this would be a huge issue when attempting to effectively manage your membership. Imagine a scenario where you spend a large chunk of time just trying to find a particular member profile within your AMS directory, and because it took so long, your inquiring member is left hanging for a considerable amount of time. Definitely not something you want to have happen.
Communication
Association management systems that are not well connected to communication pipelines will not allow your organization to efficiently market updates, events and initiatives. If your AMS does not allow for simple dispersion of information to your membership, administrators will need to pick up the slack of the system and send out messages manually.
Document Control
An organization can have a wide variety of documentation and resource material housed within their AMS and if these assets are not well catalogued, they may not be at-the-ready for reference. This could slow down decision making should the reference material needed be related to policy or process.
Payment Processing
One of the most sought after features of any given member management software is its ability to plug-in to other standalone business applications. This way, the same information doesn't need to be entered twice, into two different systems. This is especially pertinent when it comes to accounting processes. However, should your AMS's plug-in functionality not work fluently – or not have an API feature at all – professional registrars will have to enter sets of data twice or more into different programs. This is a nightmare scenario when it comes to effective time management and will almost guarantee that efforts will need to be duplicated.
Any one of these impacts will most likely make your AMS a nuisance to use and may motivate administrators / registrars to find other methods to accomplish the same ends – so they do not have to use the inadequate member management system. This will slow down the management of members and the response time of administrators. Not only that, your return on investment will be nil – with your unusable association management software shelved.
Impacts on Members:
Registration
If your member management system does not prioritize user experience, signing up to the association may be made difficult when it doesn't have to be. It may not take much to change a prospective member's mind on whether they should join your association. A confusing or clunky registration process may be enough to persuade the potential applicant otherwise.
Access
When an AMS does not provide a clear roadmap to resources provided by the association that are meant to benefit members, those members may never see those assets. As we all know, it doesn't take much to get discouraged online. Things need to flow smoothly and logically for people to access those resources you'd hope they would. If your member management software creates a maze for members when they are trying to locate information, they may never garner the benefits you are attempting to extend to them.
Member Experience
An association management software that isn't user friendly also has a tendency to be unreliable. As a member, it would be aggravating to deal with technical issues when trying to use the system you pay dues for. What's worse is when you are attempting to troubleshoot your technical difficulties and the AMS is not provider supported. So, you may be left hanging, without a resolution to your issue.
Interaction
If it's not clear how to get in contact or communicate with the AMS administrator – whether providing negative or positive feedback – the value of membership may become less and less evident. If a membership management system cannot support healthy back and forth between members and administrators, association cohesion will be undermined.
Connection
Following from the last, members will be less likely to take up their association on offers and initiatives if a strong professional bond isn't created. If a member doesn't get a sense that their AMS is a living, breathing online community, their enthusiasm for injecting themselves into it will fade and eventually disappear.
These potential impacts on members will almost certainly create a scenario where prospective member numbers will dwindle as word gets out that the experience is more painful than valuable. Also, your existing membership will reduce in size over time. No one wants to put up with an association management system that gets in the way of the value they are attempting to invest in.
Make sure your AMS is simple to use. You don't want your member management system to get in the way of member experience.