Track members' credentials
Track Members' Professional Development Via Your AMS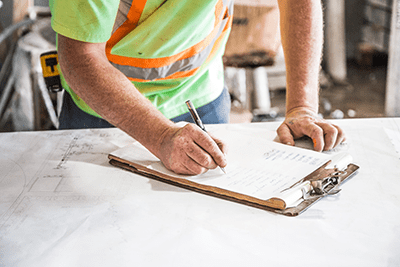 Knowing your members' credentials at a moment's notice can be extremely advantageous from an association's perspective. It goes without saying that association administrators must understand a prospective member's competencies and expertise, to evaluate whether they meet prerequisites for acceptance into the association (should your organization have acceptance criteria in place). However, to continue strengthening a member's relationship with the association (so they see the value in maintaining their membership), administrators need to be able to follow their professional development progress. With a membership management system, your association can stay up to date on each member's training and certifications.
But, what are the benefits an association will enjoy from being able to review their membership's credentials? The following are some of the ways an association can better its offering and provide more value by knowing what type of certifications members are adding to their repertoire.
Positive Influence on Content Performance

Being able to keep the pulse of what skills your members are adding to their experience will provide great insight into what content and resources you should be providing to your membership. The credentials members choose to acquire are a representation of what they want their professional future to look like. Knowing their desired future will allow the association to play up those topics in their content. By doing this, members will have a positive perception about the association and your content will receive good traction.

Understanding Your Market's Trends and Direction

The credentials members prioritize give you a window into the future of the market your association services. Understanding the evolving interests of the individuals that make up the market will put your association in a strong position to attract new members (by staying with the times or even ahead of the curve).

Formulating Association Initiatives and Marketing Strategy

Following from the last benefit, tracking the skillsets of your members should provide your association with the insight necessary to effectively strategize the right initiatives to endear your organization to the will of the market. What's great about having a healthy and well-membered AMS is that you have your own little market analysis ecosystem that will inform your association with trends that you can transfer directly into the way you position your organization.

Encouraging Members' Professional Development

Through your AMS, administrators can see what credentials members have, but also what they don't. Knowing what your members are interested in (as well as their professional background) and what training is available to them, puts your association in a position to point them in the right direction to add to their skillset. You may even find that there are e-learning courses hosted through your AMS that could benefit a particular member. Highlighting what resources are out there will be appreciated by members and will further the belief that your association provides value.

Stimulating Community Interactions

Through AMS initiatives and association events, members can be brought together and strong relationships can form (both professional and personal). These relationships can be helped along by connecting the right people. For example, if your administrators identify a group of members that have similar credentials, a breakout session can be scheduled where these members (and only these members) receive an invite. Having members network in a positive environment will exemplify the value proposition your association provides. When your members associate their connection with your association to the cultivation of meaningful relationships with people of similar backgrounds and experiences, this will strengthen their commitment to the community.
Your membership management software gives you an amazing overview of the knowledgebase your collective association has to offer. Understanding the expertise of your membership is invaluable in tailoring your AMS initiatives, so they speak to the interests of members.